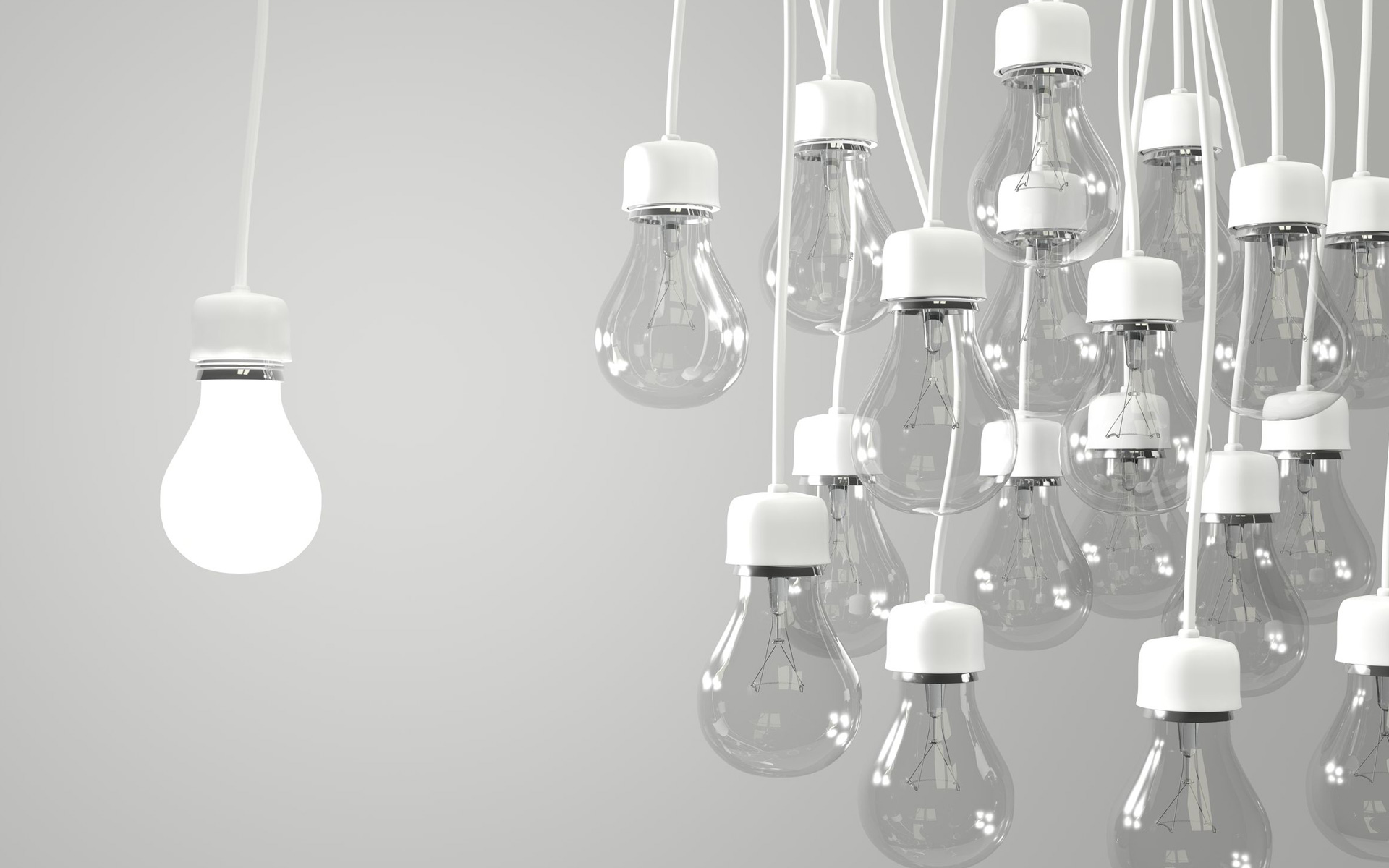 Everyone claims to be the best. Be different.
When everyone claims to be the best, everyone comes across as average.
To stand apart from your competition — each one shouting that they're the best — you need to zig while they're zagging. Your brand needs to represent what makes you different.
Identifying that special something that resonates with customers, then using it to tell your story, is where strategy comes in. That's something our branding agency is good at.
We'll dig and explore until we find that hidden gem that defines your brand and adds power to its perception. Here's how we'll do it.

Benefit from a balance of research and creative.
Developing the insights and ideas needed to grow your business calls for a branding agency with a disciplined process to research and creative. Surprise! That's us. We call it our 3D process.
1. Discovery
In this phase, we interview a range of shareholders including executive leadership, employees and customers. Each of these groups is critical in providing the insights required to build a differentiating brand strategy.
2. Definition
We take what was learned in Discovery and put it into a branding statement consisting of:
What you do
For whom do you do it
What do they want
What makes you different
3. Delivery
When the brand strategy is finalized, the project is handed off from Einstein to Picasso (slight exaggeration). Maxwell+Miller will give the left-brain branding strategy to our right-brain artists and writers who will craft a brand story well told.
We will use all appropriate media tools to connect with your markets. Whether digital or traditional, our branding agency specialists know how to deliver your message in the most efficient, most effective way.