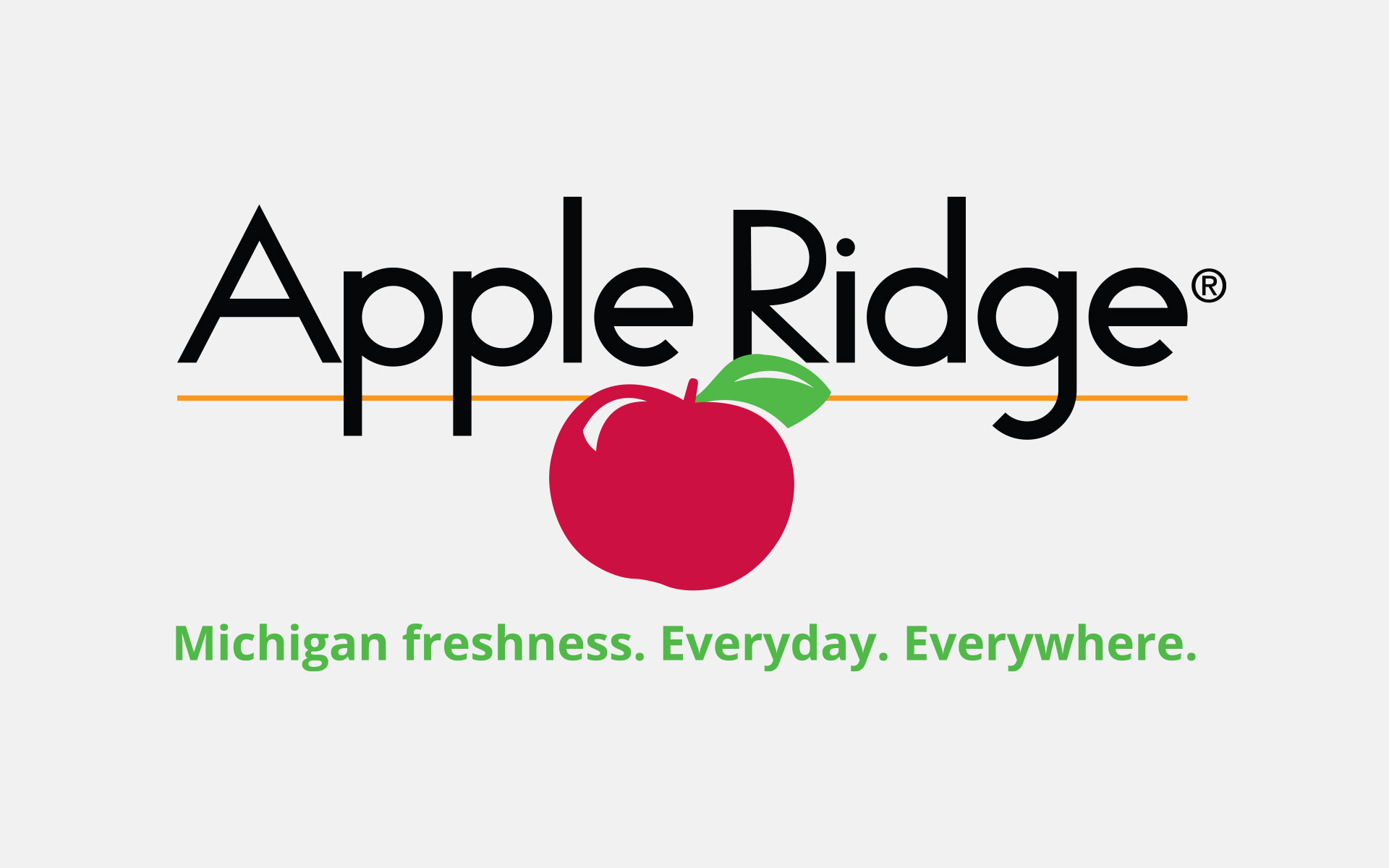 Apple Ridge brand – Jack Brown Produce
What Jack Brown Produce does
Jack Brown is a packer, shipper and exporter of the Apple Ridge brand Michigan apples.
The target prospects they want to reach
Produce buyers in retail grocery chains and stores.
What the target prospects most desire
Quality, volume, consistent supply.
What makes Jack Brown unique
With more than 70 growers supplying Jack Brown, plus controlled atmosphere storage facilities, Jack Brown can deliver the varieties and quantities of apples needed whenever and wherever retailers need them.
The branding statement
Jack Brown has the capabilities to deliver Michigan freshness throughout the United States and around the world.
The brand promise
Michigan freshess. Everyday. Everywhere.